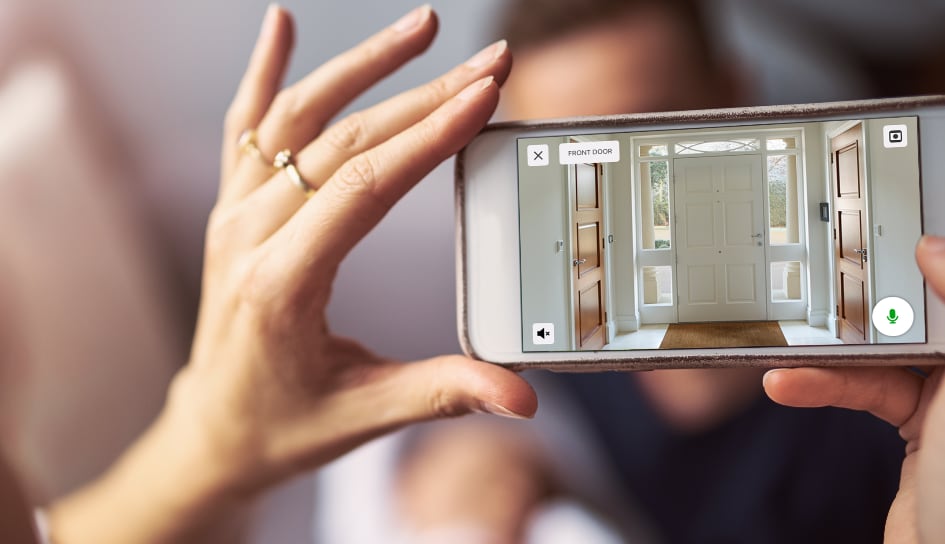 Are Smart Locks Worth It In Eau Claire
Do you often think about upgrading your door locks? You can use traditional deadbolts and secure your entryways like normal. But, if you want the most high-tech, you should install a smart lock that has the ability to integrate into your security system.
You could be asking this question: Are smart locks worth it in Eau Claire? Or will you be squandering your cash on unnecessarily complex gadgets?
Key Locks Versus Smart Locks in Eau Claire
In the matter of door locks, you have various choices. However, you will find that most entry doors are protected by a deadbolt and handle lock combination, a keypad system, or a smart solution integrated into your home security. Turn the key on a conventional deadbolt, and a metal bolt extends into a strike plate which is connected to your wooden frame. The bolts are sometimes a door handle lock that's spring-loaded, which makes it harder to break open with a a tool like a crowbar. If you would prefer not having to mess with an ordinary keyed entry, you can install a touch-pad solution that activates the bolt with the use of a 3- or 4-number code.
Smart locks are integrated products that replace your standard deadbolt and door handle. Similar to touchpad solution, you enter a PIN code to open the door. But when you utilize a smart lock, you get to integrate with your property's wireless network or home security system to do more. Through a smartphone app, you have the ability to:
● Activate your door locks remotely
● Program in unique PIN numbers for occupants and frequent visitors
● Receive text alerts when someone unlocks the door
● Set temporary key codes for guests
In Which Circumstances Are Smart Locks Worth It In Eau Claire?
If you just want to use a couple smart locks instead of ordinary locks, you might be undecided on whether they are worth the upgrade. It might be nice to operate your locks from work, but the brand and model are important factors in how dependable and functional they will be. If you go with a single solution not integrated to your security, make sure that your smart lock uses up-to-date encryption and features a cell phone app that is updated often.
However, the greatest benefit of a smart lock is found when you link it to your home security system. This creates the ability of having your locks interact with other security devices to enhance your protection while making your life easier. For instance, if your doorbell camera identifies someone approaching your front porch, your smart locks can lock without you taking any action. You might also use a geotracking feature on your smartphone security app and automatically unlock your doors as you approach in your car. You can even program an alarm to sound if a visitor tries to punch in an invalid code multiple times.
Basically, a smart lock is worth it in Eau Claire if you incorporate it to your home security system!
Call Now To Ask For Smart Locks With Your Smart Home Security System
If you want the top smart locks in Eau Claire -- along with a highly advanced home security system -- contact Secure24 Alarm Systems. Our team is ready to build the perfect system with the alarms, sensors, cameras, and locks for your needs. Call (715) 255-6964 or submit the form on this page to get started.